As we enter the 21st century, our communities face novel challenges
Resilience requires us to see with new eyes, to ask different kinds of questions, to embrace uncertainty, and to find opportunity in change.
As we enter the 21st century, our communities face novel challenges created by resource scarcity and climate change.  An award-winning soil scientist, Laura Lengnick brings 25 years of experience exploring community sustainability to her vision of a sustainable and resilient future. A masterful story-teller, Laura weaves the practical lessons learned through her work to understand what it takes to move sustainability values into action with the latest climate science and resilience theory to share a message of hope for these troubling times.
Equally at home leading an informal discussion over a meal, leading an on-site workshop teaching practical management skills, giving a conceptual lecture in a classroom setting, or delivering an inspiring keynote, Laura is a gifted and engaging speaker who connects with a diversity of audiences.  Her ability to link concept to practice with locally relevant examples tailored to specific themes or audiences is much appreciated by those working in business, community development, higher education and government.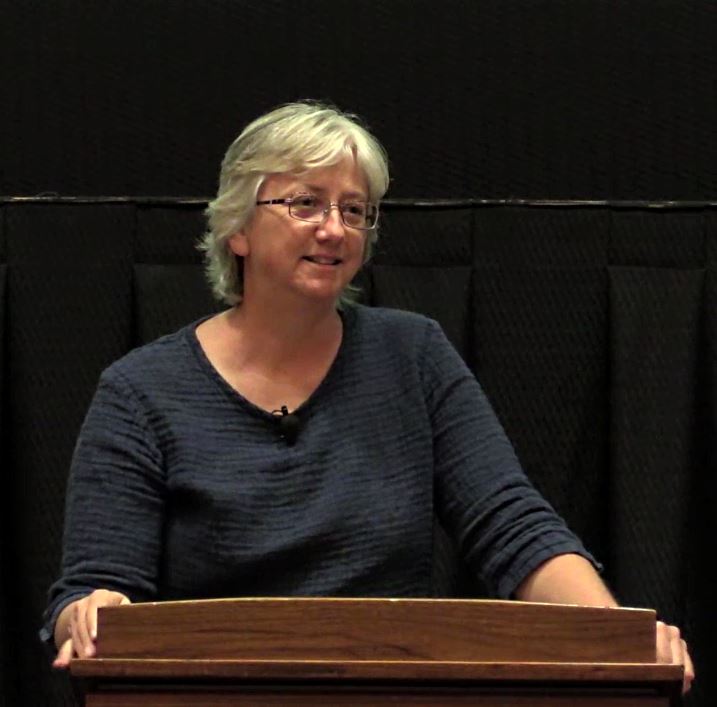 Speaking of Climate – Experiential Learning with Visual Story-Telling
Laura partners with Dayna Reggero, an award-winning visual story teller and creator of the Climate Listening Project, to offer Speaking of Climate, a unique, place-based, experiential resilience education program. Using a food system lens, Laura and Dayna engage your students in the study of climate change and community resilience through class discussions, lectures and workshops tailored to your campus and your curriculum.  This focus on food offers a compelling "way in" to the interdisciplinary complexities of climate change and the potential solutions in resilient community design.  Telling the stories that emerge in this exploration cultivates community resilience through shared learning and positive visions of the future. Dayna and Laura can address a variety of topics related to climate listening, climate change, sustainable and resilient food systems, community sustainability and resilience, visual story-telling, and social media change leadership.  They especially enjoy working with campus groups to launch community-based climate listening projects.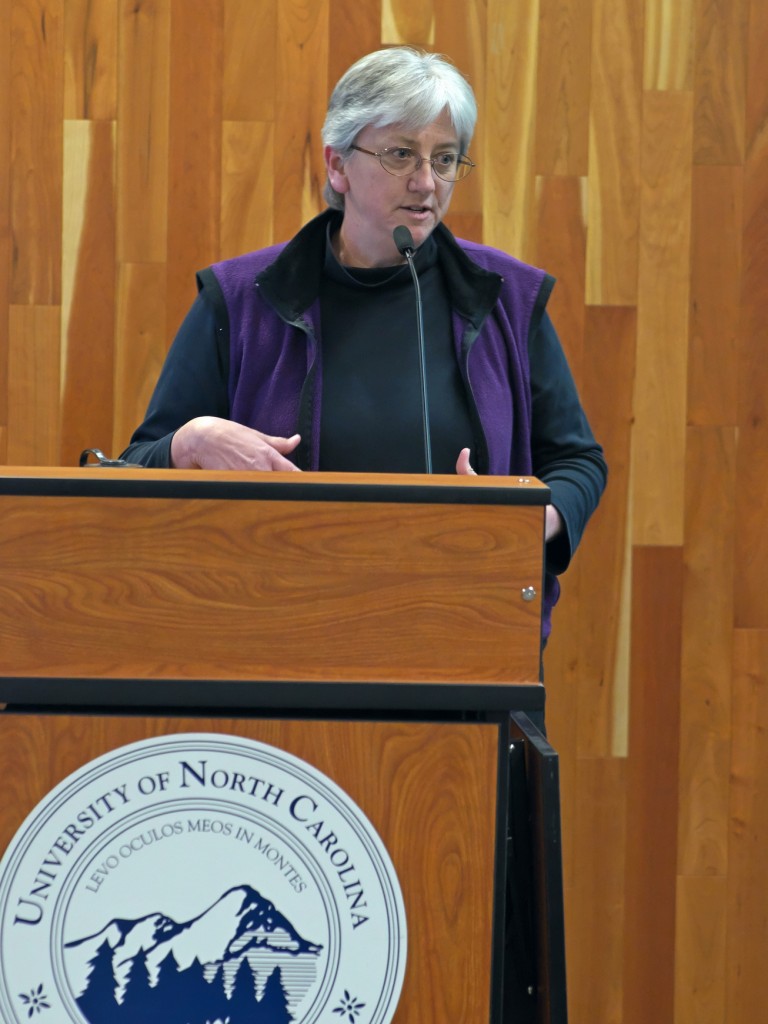 Upcoming Speaking Engagements
General Climate Risk and Resilience
Managing Climate Risk: Understanding Exposure, Sensitivity and Adaptive Capacity
Why Adaptive Management?  Managing Performance in a World of Change
Cultivating Resilience with Integrated Strategic Asset Management
Food Systems
Is that Climate Change on Your Plate?
The Vulnerability of the US Food System to Climate Change
Metropolitan Food Webs: A Resilient Solution to the Climate Change Challenge?
Community Resilience
Is Your Homestead Climate Ready?
Is Local Resilient? Scale, Sustainability and Resilience
Farming Systems
Farming in a Changing Climate: Lessons from the Field
New Times, New Tools: Cultivating Resilience on Your Farm
Is Sustainable Agriculture Climate Ready?
Past Speaking Engagements
Laura has been invited by the following organizations to lead workshops, present seminars, and speak at conferences or other special events to help raise awareness and advance understanding of climate risk management and community resilience:
Community Organizations
Abundance Foundation, Pittsboro NC
Ashevillage Institute, Asheville NC
Farmers' Museum, Cooperstown NY
Foragable Communities, Charlotte, NC
NC Adapt, Solutions from the Land
Organic Growers School, Asheville NC
Slow Living Summit, Brattleboro VT
Transition Asheville
Triangle Chapter – 350.org, Raleigh NC
Wild Willow Farm and Educational Center, San Diego CA
Professional Organizations
American Society of Agronomy
National Farmers Union
New England Certified Crop Advisors
Pennsylvania Sustainable Agriculture Association
Southern Sustainable Agriculture Working Group
Western North Carolina Master Gardeners
Advocacy Organizations
Appalachian Sustainable Agriculture Project
Bionutrient Food Association
Carolina Farm Stewardship Association
Certified Organic Associations of British Columbia
Citizens Climate Lobby
Ecological Farming Association
Institute on Science for Global Policy
Organic Council of Ontario
Regeneration International
Society of Environmental Journalists
Academic and Research Organizations
Agriculture, Food and Rural Development, Newcastle University, UK
Climate Learning Network, USDA Cooperative Extension Service
Climate Change and Society Program, University of North Carolina, Asheville
Center for Integrated Agriculture Systems, Madison WI
College of Agriculture, Penn State University, State College
Common Ground Center, Kresge College, UC-Santa Cruz
Crop and Soil Sciences, NC State University
Ecological Sciences Program, James Hutton Institute, Aberdeen Scotland
Environmental Studies, University of Montana, Missoula
Food, Health and Ecological Well-Being Program, Wake Forest Divinity School, Winston-Salem NC
Glynwood Farm, Cold Springs NY
Local Food Research Center, Asheville NC
Research Alliance for Regenerative Economics, Capital Institute, Greenwich CT
School of Agriculture and Natural Resources, SUNY Cobleskill
School of Earth and Environment, University of Leeds, UK
School of Food and Agriculture, University of Maine, Orono
Schumacher College, Totnes, UK
Stockholm Resilience Center, Sweden
Sustainable Agriculture and Agroecology, University of Illinois, Champaign-Urbana
Sustainable Agriculture Program, Clemson SC
Sustainable Food and Bioenergy, Montana State University, Bozeman
USDA – Agriculture Research Service National Programs, Washington DC
USDA – National Agroforestry Center
USDA – Southeast Regional Climate Hub, Raleigh NC
USDA – Sustainable Agriculture, Research and Education Program, Washington DC