Climate Change Denial is a VERY expensive policy position.  No matter how the we play it, we are going to have to invest dollars.  We can invest in transforming our use of energy or we can invest cleaning up the mess caused by our pollution of the atmosphere.  One choice puts us on the path to a resilient future, the other puts us a path down into ever greater chaos. Which do you choose? 
The Agriculture Department rolled out more than $3 billion in aid for farmers affected by wildfires, hurricanes, flooding and other natural disasters since 2018.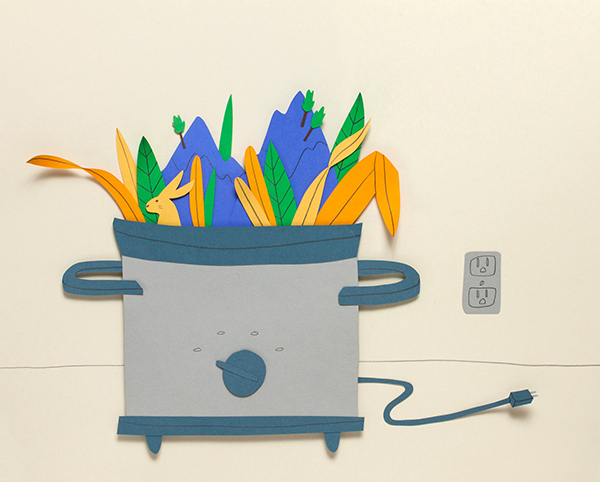 "Climate Change" by Faith Jin
"Farmers are eligible for up to $500,000 apiece for the hurricanes, wildfires, floods, and other disasters they faced in 2018 and this year, including Hurricane Dorian last weekend, said the USDA on Monday, with $3 billion in aid available. As it did in July for Trump tariff payments, the USDA set the maximum disaster payment at double the Congressional limit for farm subsidies.
The Trump administration is showering the Farm Belt with cash this year, creating some uneasiness within the sector about a potential backlash. The USDA estimated last month that direct federal payments would total $19.5 billion this year, the highest amount since 2005. The figure did not include the new disaster program nor a $3.63 billion tranche of trade-war payments possible in November. The first tranche of Trump payments, of up to $7.25 billion, is being paid now.
Enrollment for disaster payments will begin on Wednesday. Agriculture Secretary Sonny Perdue said the assistance "will ease some of the financial strain" caused by extreme weather. Farmers suffering damage from Hurricane Dorian are eligible for aid, said the USDA." 
Read the rest of the article here!