As my winter quiet comes to a close, I am looking forward to several gatherings of "susties" over the next two months. First up: I head to Roanoke VA this weekend to share keynote responsibilities with my good buddy (and long time shero!) vegetable farmer, author and teacher Ellen Polishuk at the Virginia Association for Biological Farming annual conference.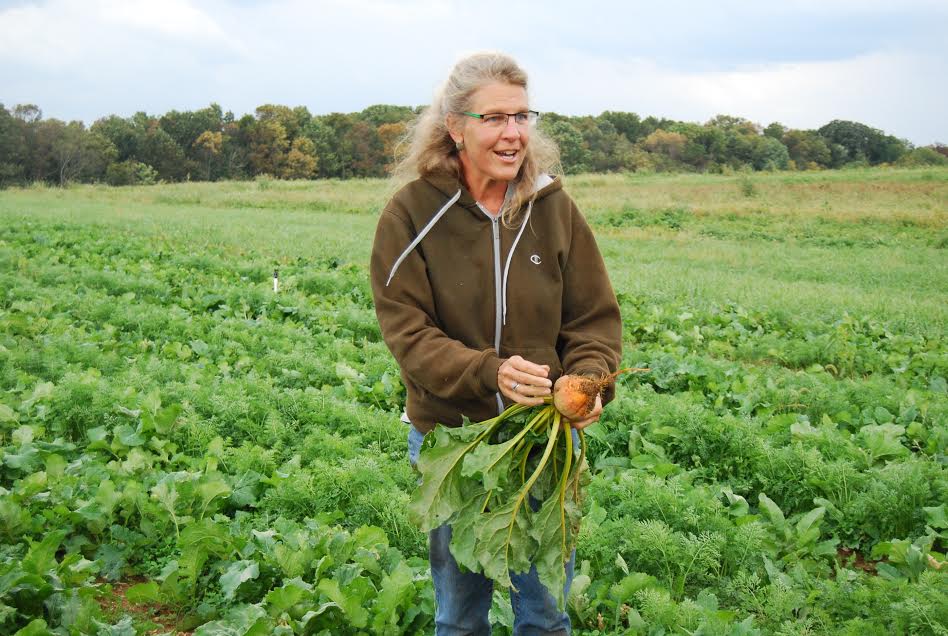 Ellen (pictured above) is a farm consultant, writer and workshop leader. She takes her 35 years of biological vegetable farming experience to help growers around the country. Ellen is the co-author of Start Your Farm, and writes the farmer to farmer profile column for Growing For Market magazine.
I'll be speaking about climate change, resilience and the future of food and teaching a workshop on tools for the climate-savy farmer's climate resilience toolbox. I'm also scheduled for fireside chats (love this!) on Sunday and Monday.
Speaking at the VABF conference is really special for me – I got started on this fascinating journey in sustainable agriculture doing my master's research way back in the early 1980's on an organic grain farm in the Northern Neck near Fredericksburg. Looking forward to reconnecting with old friends and meeting new ones this weekend. Hope to see you there!
Learn more about the conference and how to register here. 
VABF encompasses a community of farmers, gardeners, homesteaders, students, teachers, researchers, and general supporters of local and sustainable food systems! Find out more about VABF memberships.