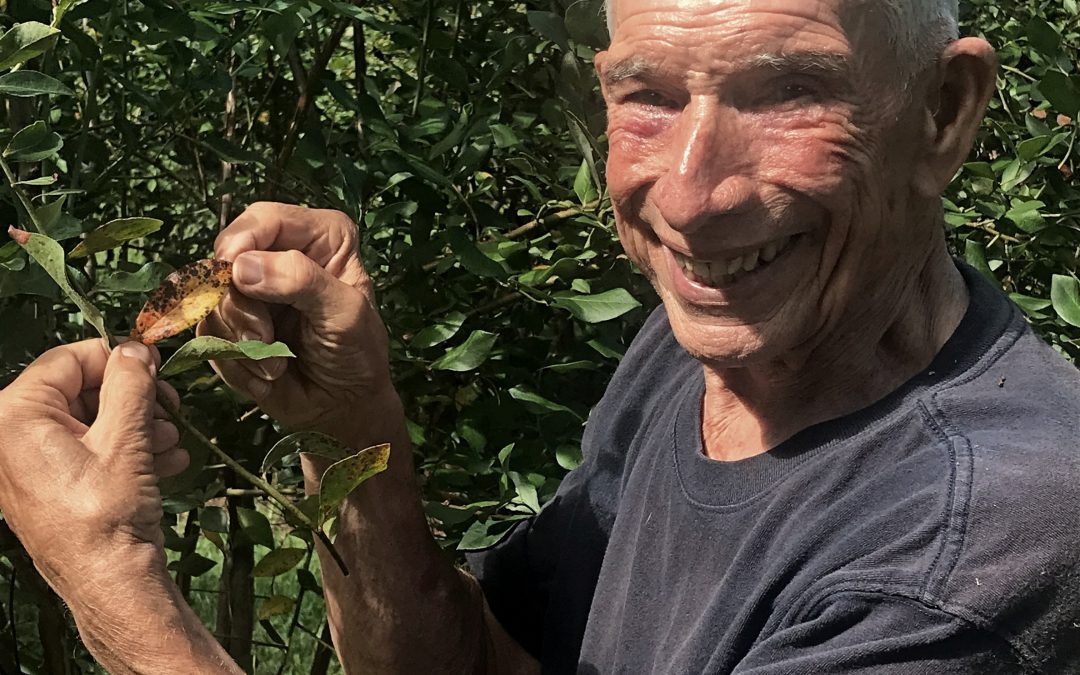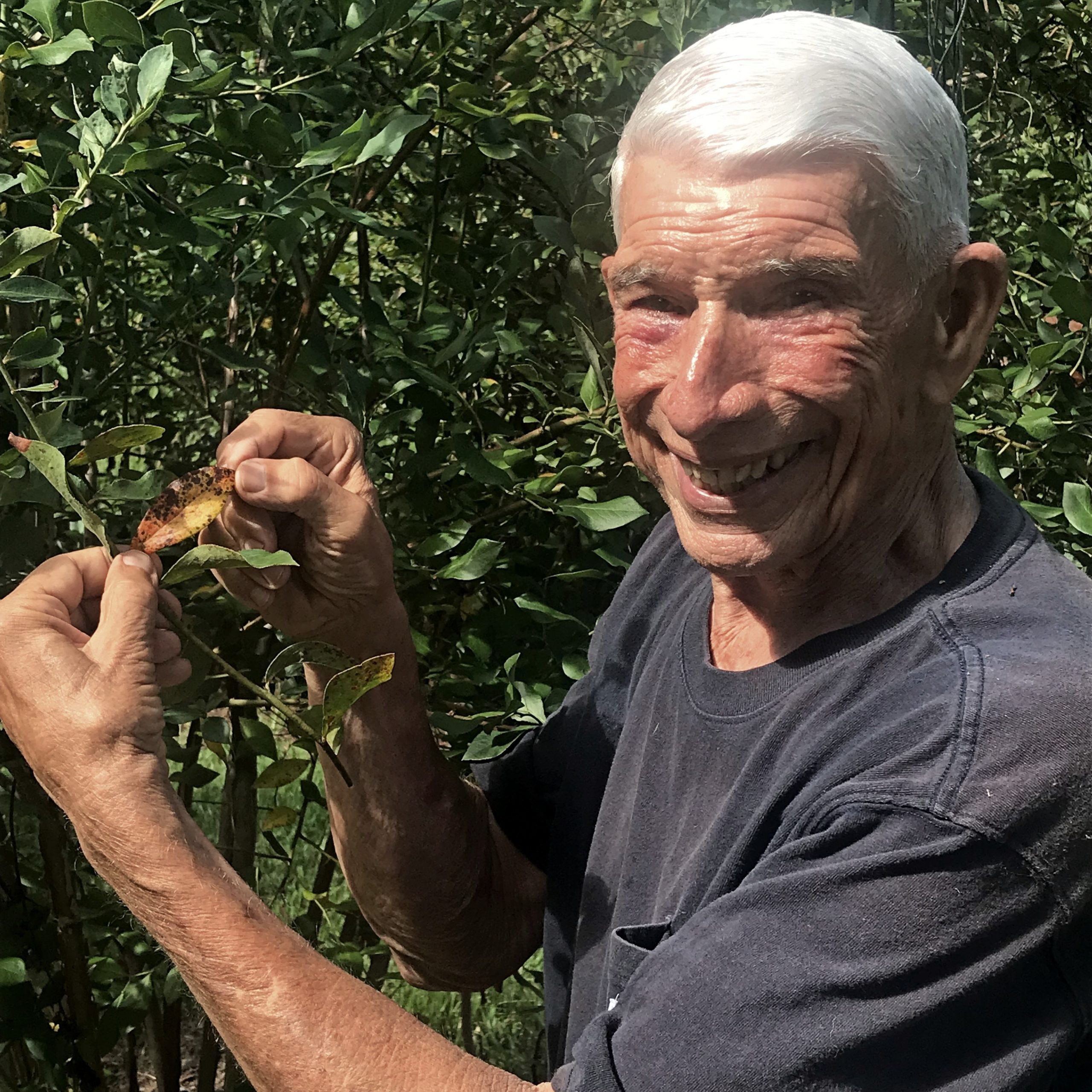 Walker Miller, The Happy Berry. Credit: The Happy Berry
I knew that frost was the biggest risk going into this. It's still the biggest risk, and it has gotten worse. In the 80s, we would typically start frost protection in April. Now we start as early as the first week of March, so we're also at risk for a longer period of time, because we still can get a freeze through to the end of April.
Southeast Region | Six Mile, SC
Main Product: Fruits & Nuts
Scale: 22 acres under management
Featured Resilience Behaviors:
Add frost protection, add cover crops, drop sensitive species, shift to frost and disease tolerant cultivars, interplant shade trees, shift to less sensitive species.
When Walker Miller was looking to start a fruit farm, he knew that one of the biggest risks he would have to navigate would be late spring frost. He also knew that kudzu could help him find some frost-protected land, because kudzu flourished in the warmer places in the mountains of South Carolina. He was looking for the perfect place to grow fruit, a place just above the colder bottom land as his first line of defense against late spring frosts.
Forty-two years ago, Walker found what he was looking for. "We have mountains to the north and west of the farm," Walker explains, "with Lake Keowee in between, and a ring of hills around the farm. When the cold air slides off the mountains into the Keowee River valley and settles on Lake Keowee, the warmer air on the surface of the lake is pushed up and over our farm." And so Walker and his wife Ann got started bringing new life to an old worn-out cotton hill farm, farming at night and on weekends when they weren't busy with their day jobs working in agricultural research and extension at Clemson University. Until her death in 2021, Ann and Walker managed the farm with the help of their daughters, Betty Ann and Zoe, a few seasonal workers and volunteers.
The Happy Berry Farm produces blackberries, blueberries, seedless grapes, muscadines, seedless muscadines, figs, persimmons and pussy willows, plus a number of minor crops such as mulberries, olives, chestnuts, and tea.1 The farm totals about 22 acres of steeply sloped, highly eroded and erodible land that was farmed for cotton starting in the early 1800s and then abandoned from about 1930 until Walker and Ann purchased the farm. Market production is focused on about 14 acres, with about three acres in infrastructure support land, parking, driveways and buildings. "From the get go, marketing the farm was a key part of our plan," Walker says. "We wanted to focus on the pick-your-own market with wholesale as a secondary, so finding a location that was surrounded by five medium-sized towns and one major metropolis was ideal."