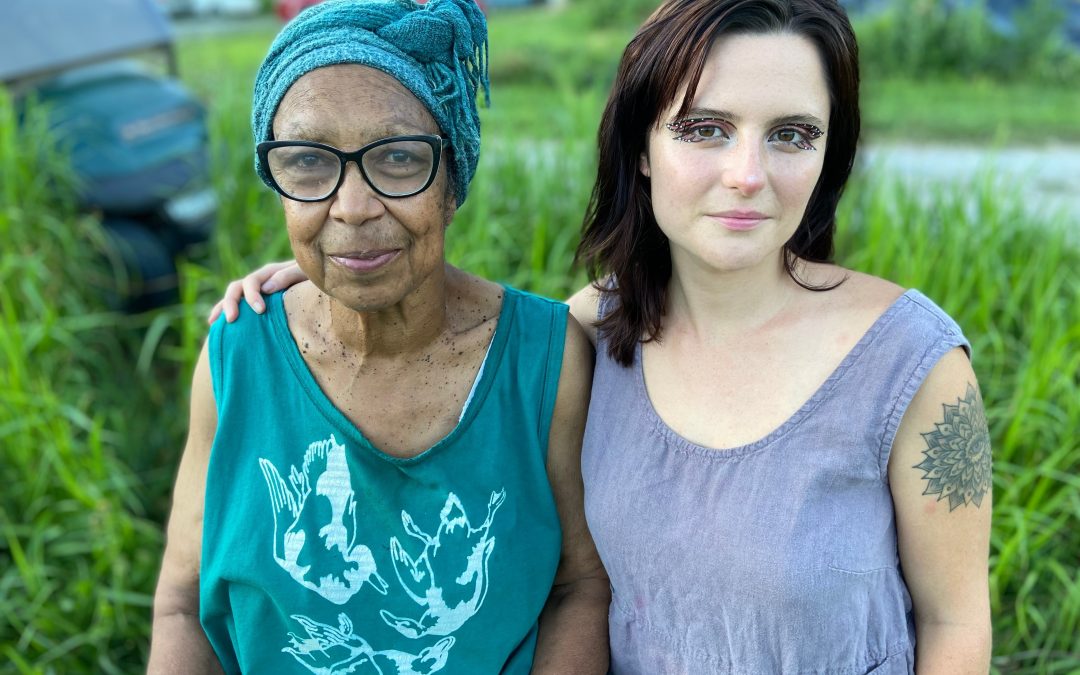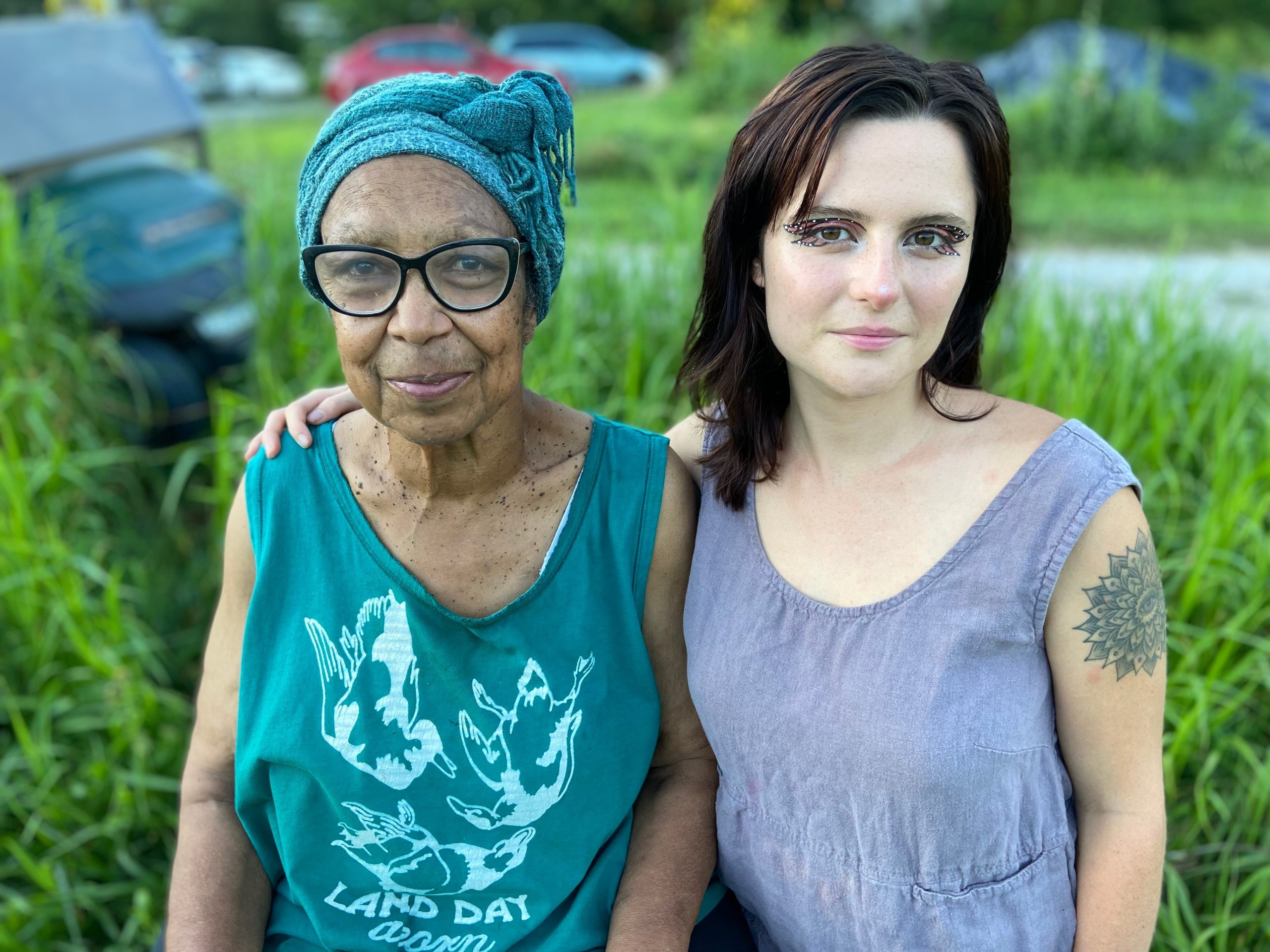 Ira Wallace and Mary Berry, Acorn Community. Credit: Acorn Community
We've had more crop failures in the last few years due to heavy rains and flooding than we've had in all of the last 20. It's the biggest thing we hear from our growers and it's the biggest pain here at Acorn as well. Many of our growers have had complete crop failures from flooding in two out of the last three years. – Ira Wallace
Acorn Community & Southern Exposure Seed Exchange
Southeast Region | Mineral, VA
Scale: 50 acres under management
Featured Resilience Behaviors:
Add protected space, no-till raised beds, growers' network.
The Acorn Community is an egalitarian, income-sharing, farm-based community located in south central Virginia near the town of Mineral. The community's 20 members collectively own 72 acres of farmland, woodlands and wetlands including 50 certified organic acres that produce food for the community and vegetable seeds for the Southern Exposure Seed Exchange, the community's nationally-recognized cooperative seed business.
All Acorn community members work part-time on the farm and in the seed business. Ira Wallace has coordinated seed production and processing at Southern Exposure for about 27 years. Mary Berry joined the community in 2018. She works with Southern Exposure's customers and co-manages seed and food production for the community. She has about three years of growing experience.
Southern Exposure direct markets more than 800 varieties of vegetable, flower, herb, grain and cover crop seeds produced at Acorn and by a network of more than 70 small and mid-scale farmers located mostly in the Southeast. The company's co-owners also produce educational materials and support a diversity of programs to further the company's mission to democratize the seed supply, promote organic agriculture and gardens, and preserve the genetic heritage and diversity of southern food and farming. "Our marketing strategy is more about education," Ira explains. "Over the years, rather than have a lot of ads, we write stories, and blogs, and white papers, and work with other organizations to educate people, with the aim that, as people learn more about organics and heirloom plants, they will try our seeds and become customers."