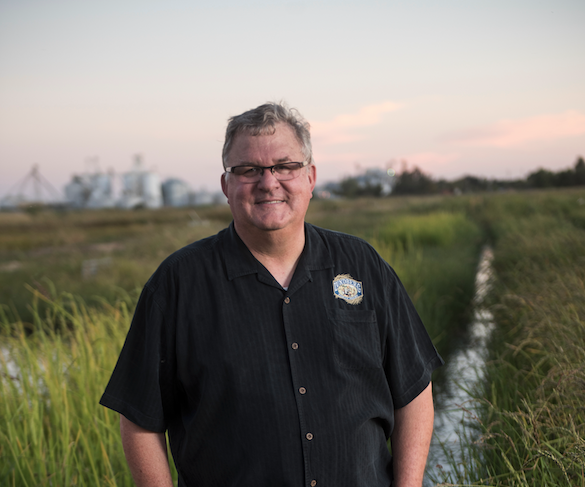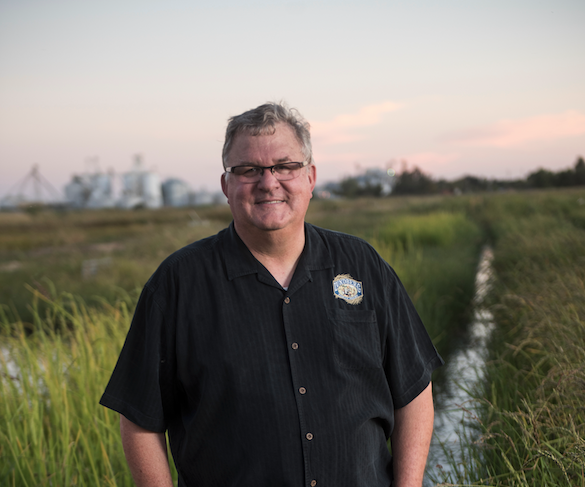 Bryce Lundberg, Lundberg Family Farms. Credit: Paolo Vescia Photography
It just seems like we used to have a lot more regular storms that would come through. They weren't five or six inches of rain or ten feet of snow type storms, they were just regular, consistent rain patterns. Now it seems like there isn't such a thing. It's either really wet, or really dry.

Southwest Region | Richvale, CA
Scale: 1500 acres under management
Featured Resilience Behaviors:
Shift to shorter season cultivars, increase field equipment, purchase production insurance, carbon farm planning.
"'Leave the land better than you found it,' was one of those phrases we heard often when we were younger," says Bryce Lundberg, a member of the third generation of his family to produce, process and market rice in the Sacramento Valley of California. Bryce and his brother Eric, together with their wives Jill and Heidi, have grown rice on about 1,500 acres since 1985. Today, they are one of about 40 local farms who produce rice for Lundberg Family Farms on about 20,000 acres near Richvale.

Lundberg Family Farms supports a network of growers using organic and eco-farming practices that cultivate soil health, enhance biological diversity and reduce or eliminate the need to use synthetic fertilizers and pesticides.1 These practices include crop rotation, cover cropping, innovative water management and soil incorporation of crop residues. Lundberg Family Farms growers also use practices that benefit wildlife, for example, by salvaging the eggs of waterfowl nesting on their farms in spring2 and flooding their fields in winter to provide rich overwintering grounds for waterfowl.
These efforts to promote biodiversity extend to the diversity of rice varieties — 17 at last count — currently produced by Lundberg Family Farms growers. "Some are easier to grow than others," Bryce explains. We like to have the farms take a mix of varieties to spread the risk around of the hard varieties and the easier varieties. Some varieties just want to jump right out of the water, and other ones you really have to watch them a lot closer to make sure they're going to come out of the water." In any given year, Bryce grows a mix of red and black rice, Arborio, Jasmine and Basmati and also a variety of sushi rice called Calhikari. Bryce follows his rice crops with a winter cover crop mix of oats, vetch and fava beans.